Yes!
WE ARE STILL OPEN
We implemented a comprehensive set of safety protocols early in the pandemic, so this has been our normal routine since the end of March 2020. We continue to monitor multiple medically sound and reputable sources, some on a daily basis, and track the data to make policy and protocol decisions that are based on science to keep our patients and staff as safe as possible.
As of November 22nd, 2021, here is what you need to know:
There are 3 safe and effective vaccines available for all individuals 5 years and older. Dr. Jeff & Aly were fully vaccinated by the middle of February 2021 and continue to encourage our family, friends, and patients to speak with their medical provider about getting vaccinated, as this is the next big piece of the puzzle toward ending this global pandemic.

Even though more patients are becoming vaccinated, the use of appropriate face masks that fully cover the nose and mouth, social distancing, and increased disinfecting is still necessary. In order to ensure safety to our patients and ourselves in the office, we are still requiring a scheduled appointment for treatment visits. We are no longer requiring patients to call before entering if they have a scheduled appointment. You may, however, be asked to wait at the back of the waiting room until the front desk area is cleared of other patients and disinfected before approaching. This is to keep safe distancing and hygiene protocols without requiring you to wait in your car.

If, for some reason, you find that you do not have your mask with you when you arrive for your scheduled appointment, please call Aly at (360) 687-3181, and let her know that you need a face covering to enter and she will bring you a blue medical procedural mask.

If you are feeling unwell for any reason, please notify the office so we can reschedule your appointment. The wait time for rescheduling will be determined based on the individual circumstances at the time.

We are still accepting new patients in addition to our established patients for both acute pain and/or injury, as well as chronic pain mitigation and maintenance care. However, we will continue to operate on a reduced capacity schedule, as we have done since March 2020, to ensure proper safety protocols are able to be met. Because of this, our schedule fills up faster than normal. If you can not attend your appointment, please let us know as soon as possible so that we can accommodate other patients.
~Dr. Jeff & Aly
Welcome to Battle Ground Chiropractic
Why do we do what we do?
We believe in the Golden Rule and leaving things better than we found them.
This is the driving principal we live our lives by at home, at work and in our community. It's how we have raised our two wonderful teenage children, and it's how we treat our patients and community.
What do we do?
Spinal and extremity CMT (chiropractic manipulative treatment) aka: good old-fashioned chiropractic adjusting; including soft tissue and preparatory procedures such as heat, trigger point, massage, and flexion/distraction stretching.
Home Care Exercise instruction based on the healing needs of the condition, with the patient's schedule and abilities in mind.
Stress/pain relief strategies including analgesic creams, self-massage techniques, nutritional strategies, hot/cold compress therapy, and others Ergonomic advice for home, car, and office
Diet and nutritional counseling
How do we do this?
By providing:
honest assessments of our patient's conditions. We do not use fear tactics or chiropractic philosophy sales pitches to get our patients coming back for excessive amounts of care.
focused treatment plans based on each patient's individual needs and medical necessity for the condition with which they present to our office. This may be one visit or a short trial of 3 to 4 visits for most conditions, or a little longer for more severe injuries and conditions.
the time needed to listen and understand our patient's full health history and current symptoms so that we can thoroughly assess and treat them without being rushed.
science-based recommendations for home-care exercises, stress/pain relief strategies, nutritional counseling, ergonomic advice, and other treatment options.
Referrals to other medical providers when needed. Dr. Jeff considers himself as an integrated provider rather than an alternative care provider. We use the medical model in our assessments and treatments.
Serving the greater Battle Ground Washington area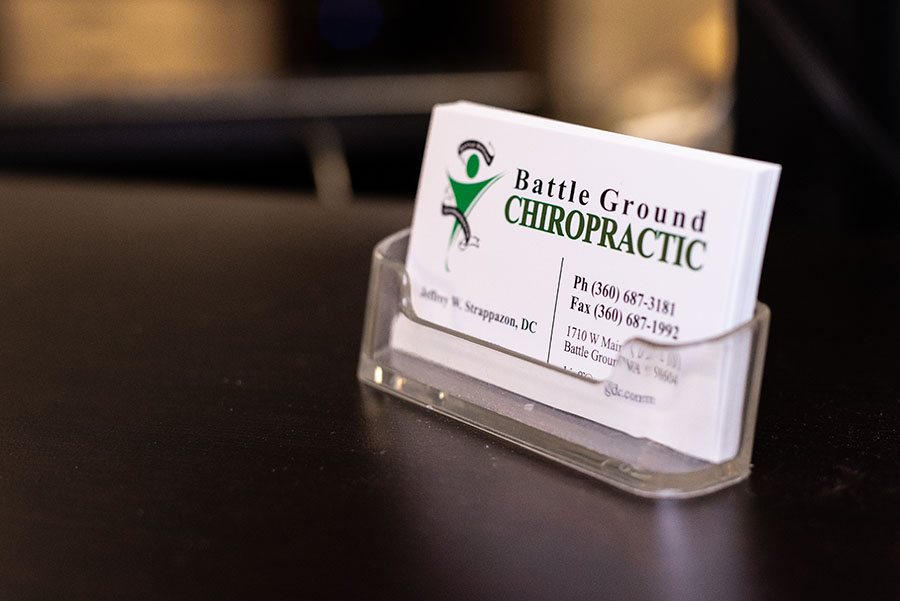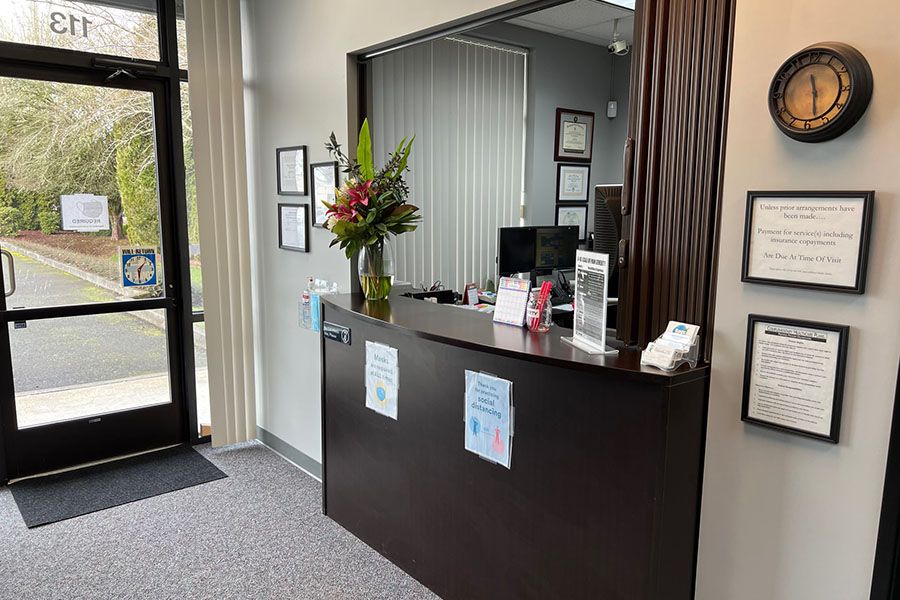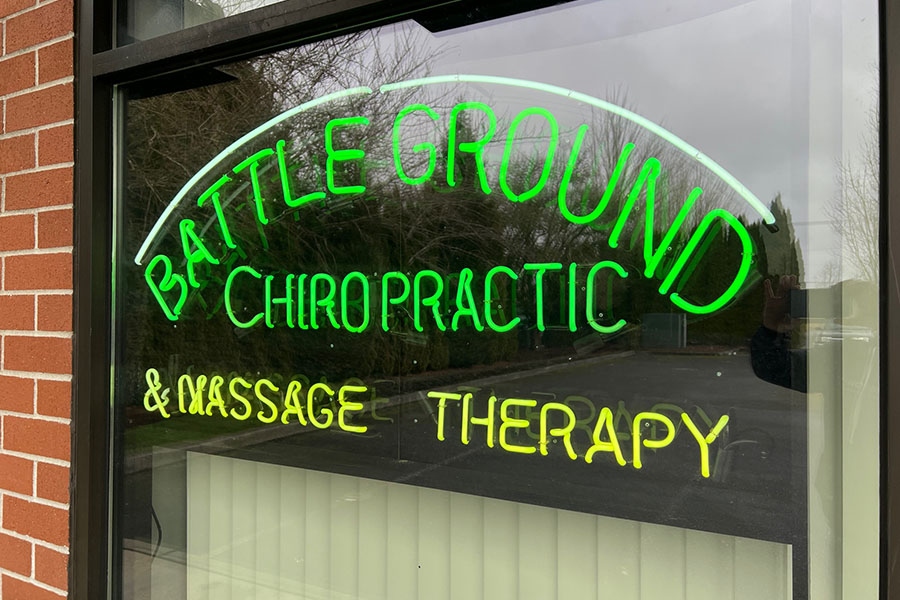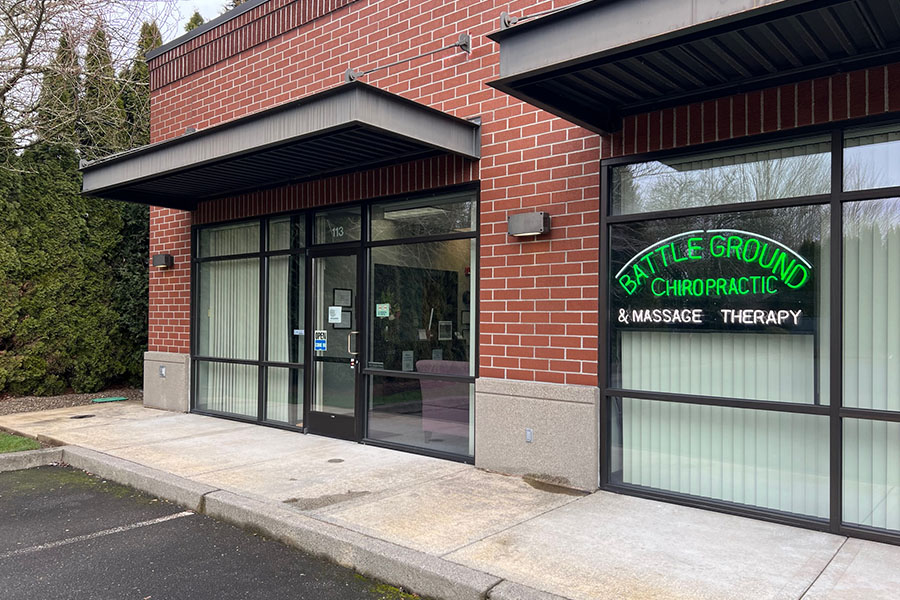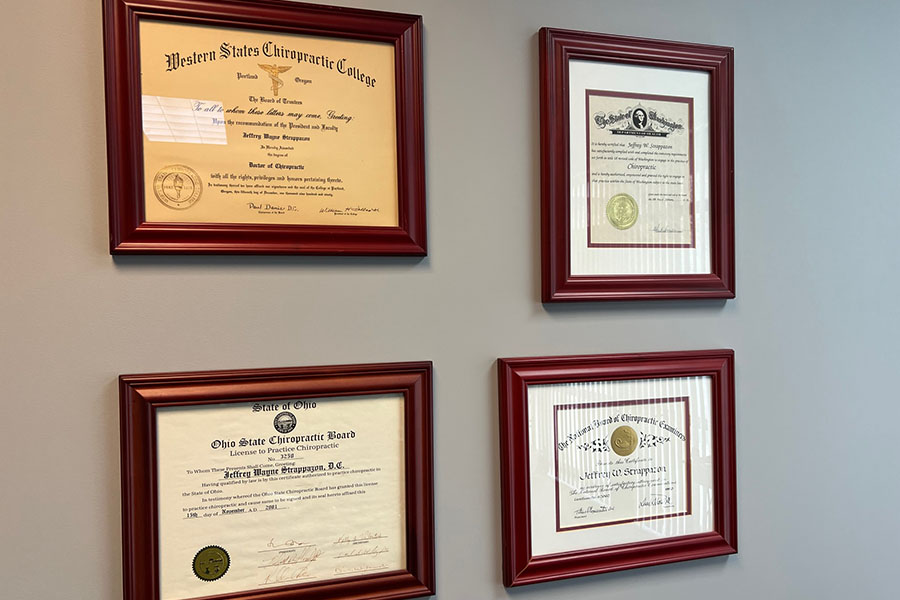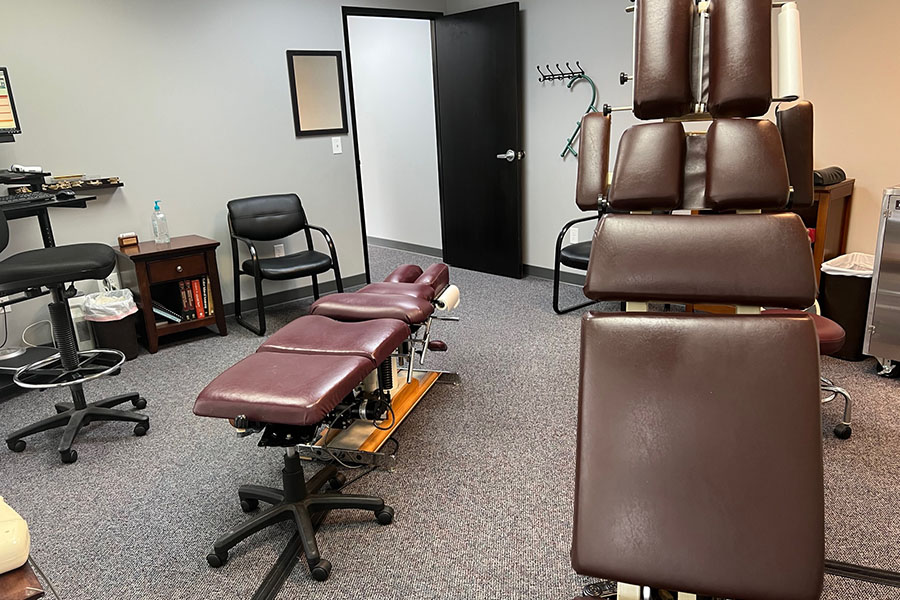 Stay in touch with the chiropractic community
Check out the stretching techniques below that we recommend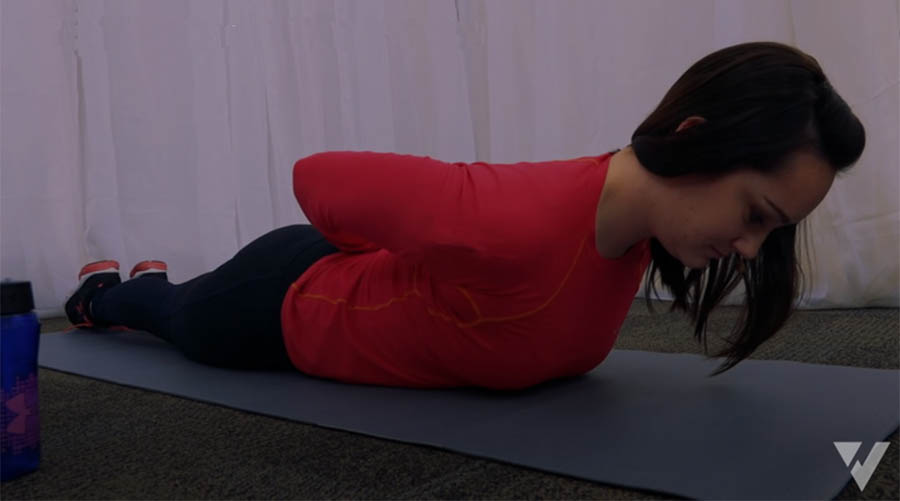 Sciatica exercises for a herniated disc
A herniated disc in the lumbar spine can irritate or compress a nerve root causing pain to radiate into the buttocks and legs. Specific exercises to help alleviate sciatica symptoms from a lumbar herniated disc are performed according to which…